I know!!! Crazy right!? Girls on Y-A Books has been around a full year already!!? I can hardly believe it! It seems just like yesterday I was getting my blog started, changing the design several times (haha), posting my first reviews and running around blindly because I had absolutely no clue what I was doing! But look at me know a pro! Pshh..right! ha!
This year has been so crazy and absolutely amazing! I had my ups and my downs with the blog. Had to take a break. Over booked myself too many times and stressed over it but! All in all this blogging year was incredible and I would never change anything. The first year of blogging is finding yourself and making a statement for you and your blog, making new bloggy friends to obsess with, meeting amazing authors who become great friends, reading some spectacular books that make your drool, scream, cry, and go crazy over and most importantly..have a blast!
I constantly joke around about my blog being a full time job but it is true and more truth...if I am going to have a full time job then why the hell shouldn't it be something I enjoy doing? I love it! It is a great experience and opportunity.
So...today I jump in joy and throw confetti! Big day today guys! Big prizes...big convos...big things! This is a huge milestone! So sit back and enjoy! :D
Why, when, and how did I start blogging?
You all probably have a decent idea about this if you read my "About Me" page but....here it some more details...
Why did I start blogging? Well to be truthfully honest (my "About Me" page doesn't say this)..I got the idea of blogging after my book obsession sparked...right after reading The Iron Fey series by Julie Kagawa. Ya, it all comes back to those books (if you don't know that is my all time favorite series!! I am obsessed and forever will be...seriously..my love for these books is too much!). I was soo in love with those books and all I knew after reading them was I needed more...more, more, more! books. I devoured book after book that summer. Then...
After seeing the exciting news of a fourth and final book coming into the Iron Fey series in Ash's POV...I was stoked! I literally yelled and ran down the stairs to tell my father the good news. Btw..fun little fact...my dad heard so much ranting about this series he himself had to see what I was talking about, read them all, and is also a big fan of Julie! Oh, Julie the power you have! ;D ANYWAYS! Then I was reading some posts and comments about the new excitement when I saw that you could receive an early copy of the book..before the book came out! And I was like whhhhaaaattttt!!!? HOW!?
Blogging. That is how. If you were a book blogger who reviewed books you could get early copies..yes ARCs. So I got cracking! And there along came my blog! Little did I know its not all about free, early books. A bonus yes..but not the reason to blog.
After I realized you had to be a bit more experienced, I found a new reason to blog. The people. The society. The pure joy and awesomeness of it all! I fell hard for this little hobby and made it into a passion. I now had a place to rant about all the great books and talk books..books...and boys...and books...and boys, boys and more fictional boys! I had no one at my house to do this with. Again my father is a reader but what dad wants to hear their daughter rant about all the hot fictional boys. Can you say awkward? I still do...on purpose..to tell him of the hot bad boys I fall for..which gives him heart problems but its out of love ;D
I didn't officially start blogging regularly till about August even though I got it in July. Ya, I know what you are thinking..then shouldn't your blogoversary have been in August? Ya...but after stressing myself with all the blog work and school work I took a 2 month break bringing me to October being a fair celebration of 12 months of blogging.
Firsts....
Oh! The wonders of firsts! It's like your first kiss, your first book, your first step! Its encouraging and wonderful! Here's a few of my blogging "firsts".
My first review was Divergent by Veronica Ross...
here
. Oh how funny! xD
I had been blogging awhile now when I checked my email and babam! emails! Score! And ya..I scored..big time! Because there in my inbox sat a email..from an author! She was asking if I wanted to review her book!? Dude...is that even a legitimat question? Hell yes I do! So I ran down screaming at my dad that this girl wanted to send me her book for review! Please!! And he said...no. WHAT!! o.O He had every right to. I knew nothing about her. To ship something to my address..risky. So I had her send me a PDF if she didn't mind. She didn't. Whippee! My first ever ARC! I was so excited..I read it in like 1 night haha and I loved it! Anyone know who and what I am talking about? No? Yes? Let me just tell you...Taryn Browning and her book Dark Seeker. One of the most sweetest authors I have ever met! And of course she was my first! My first ARC, my first author email, my first author buddy, my first freak out! ;D
My first ever author interview was with Chelsea Fine. She is super cool too! And her books I've heard are amazing! Just bought it so can't wait to read it! ...
here
.
My first meme was Tunes Tuesday (which I don't even participate in anymore). ...
here
.
My first giveaway was for my 100 followers giveaway. ...
here
.
My first blog tour was the Secret of the Keepers blog tour...
here
.
My first tweet ban (too much tweeting..happened 3x in one day!!) July 20..due to over tweeting for #TeamAsh in the Crush Tourney! xb
I had many blog faces...which I would show..but too many! xD My first re-design I beleive was heart themed with white, pink, and black.
Advice: New Friends, Authors, ARCs, Followers, Time and Blogging to Yourself...
Blogging to yourself? What do you mean? Well, for the first part of your blogging you do end up blogging to yourself/no one. Your new. Your blog is brand spanking new. Your first posts will have to be to no one in particular. They are just for the sake of blogging. Its a start. No one starts off acting for millions of people their first acting job. They have no name yet. After several movies/shows/web casts they start getting noticed and get fans bumping up their acting career. That is the same for blogging. You have no name..you need to make one. Even if that means you post 40 posts without anyone seeing it.
Followers....they will come. Some people that I have seen get more than others during their first year..and that's ok. Xpresso Reads has over 3,000 and we have been blogging the same amount of time...a month longer maybe but that is it. But I can't even complain! I have followers and I am thrilled to have every single one of you as my own muahaha ;D just kidding! hehe Some people get obsessed with the amount of followers or the amount of ARCs but that isn't the point for blogging. They shouldn't even matter...well, to an extent I guess. What I mean to say is that isn't what you should be blogging for or worried about. Followers will come, you have to be patient. Tip: social networks help. Twitter and Facebook and even Pinterest or Formspring will help bring a new way of communication to you and your followers and buddy bloggers. It's hard keeping up with comments. Trust me. Social networks make it easier to let people know of new posts and easier ways of interaction. So..I suggest you look into those!
Bloggy friends!! These dudes are the best! You can be your wacky, obsessive book nerd and not be judged because NEWS FLASH!! Everyone here is! How could you judge someone just like yourself? These guys are here for you. You can always come to them for advice. Does my header look my blog look big? Is my review too long? too short? grammar fixes? I don't know how many times some of my blogger buddies have let me know that I put the wrong cover or title, author, etc. We are there for each other through thick and thin. We talk the crazy talk and obsess over all those fictional boys all day long! Its awesome! I have never felt like I fit in so much with my book nerdom than I do here...in the blogging community.
Authors!! I don't know about you but whenever I get followed by an author I do a little jig! To us bloggers its like being followed by someone from Hollywood! And at first I was intimidated! Like...these guys are the big boys! They are the professionals...They are...completely normal! I have met some of the most amazing authors ever! They are so kind and just plain out awesome! Sure...some of them don't follow back all the time or reply to your tweets but that's not because they are snotty...I mean maybe some but who knows! They have got so much going on...sometimes they just don't have time. They are busy bees! They don't have time to follow every single person back, RT your reviews, and reply to your fan obsessed tweets but they do care! These guys are what makes the world go round! They are the geniuses behind the pages! Be nice! Don't be quick to judge! ;D
Time..oh time! Where do all your minutes go! Being a blogger is tough at times...you have so much going on! Reviews to schedule, interviews, blog tours, the whole shabang! It gets tough! This isn't a easy thing. And the more time you put in, the more followers you have..the more expectations you have that tag along. Plus school or work to juggle at the same time. I'll be terribly honest...its overwhelming sometimes. There are days where I want to scream and just lie in bed..doing...nothing! But thats where it has to be managed..your time that is. You don't ever want to over book yourself. Its ok to say no. Everyone totally understands. There are going to be weeks where you post nothing. Or just your memes. It happens...life happens! Its alright. Take a breath...take a break..read for pleasure not because you HAVE to. Yes, blogging can be a job but it is supposed to be a fun job not a job job! It needs to be for
your
enjoyment. If you aren't having fun your readers won't either..it will just become routine. Keep it fresh! Slow it down!
So..if you are thinking about blogging...do it! Its so much fun and a great experience and if you are young like me...BONUS! Looks good on college applications...just saying! ;D Everyone is great so don't be intimidated! Join the party! Need more info? Need more help? Just hit me up and I'll be happy to help! :)
Shoutouts:
There are so many amazing people who helped me along this journey and inspired me but I can't name them all. Here are just a few.....
Taryn Browning. She wasn't just my first author email, and ARC you guys. This girl has followed me throughout my whole blogging life. She is there to help me, to give advise, and just there to say hello. I love her! She is truly an amazing person! I'm there for her and she is there for me! <3 If you haven't read her books or talked to her, do so! She is great! Thank you Taryn!!!
Julie Kagawa. I got to give this girl creds where creds are due. She is the main spark to this blog. Because of her books I began a vicious obsession for books and therefore led to blogging. Not only are her books amazing but so is she! She is so cool and a great person! I just about freaked when she tweeted me for the first time and then followed me on Twitter! To me that is the equivalent to Selena Gomez, Betty White, Taylor Swift (whoever your most obsessed Hollywood star is ) following you. Julie is like a hero to me and that made my day! So..thank you for being awesome and creating amazing books! ;D
Rockee. You may know her as RockeeMusikReads, the bomb ;D, and my blogging sister. Guys, she is truly like a sister to me! She is my sista from another mista! ;D Rockee has been there for me always as well. We can talk about school, life, bloody noses (don't ask), boys, the list goes on! She is so sweet and so kind and hilarious! We can go without talking and pick up right where we left off. She is normally the one to tell me that my headers are misspelled, my book titles are wrong, and all those other embarrassing things that go on here. Oh what would I do without you! I love this chica soo much! She even sends me birthday presents yo! Thank you for everything! If you haven't checked out her blog...do so now!
Brooke. Yes, Brooke as in Brooke Reports. EEP! She just has to be one of my most favorite bloggers. Her whole personality is brought to everything she does on her blog. You can totally tell she is just plain out awesome through her reviews. Her blog is so quirky and her personality totally just shines through. And all that you get an idea of..is true! Brooke is the first blog I came across to and she was my biggest inspiration! I emailed her when I first began asking about any advice she had...not really expecting a response I mean she was pretty big time to me! But she did and she was totally cool! She gave me advice and even was one of my first followers! Brooke is one of the biggest inspirations I have for blogging!
Giselle. Yes, Xpresso Reads! She is also a huge inspiration of mine! I am constantly stalking her blog! I love it! She is super cool and her blog is just plain out amazing! She'll all your questions on formspring haha.
Vivian & Eileen. These girls are pretty awesome too. They are so sweet and super adorable! I love chatting with Eileen on Twitter. She has a cute and adorable blog called Singing and Reading in the Rain. Its all bubble gum pink, girly, and cheary...just like her! Vivian is just as sweet and both of these girls stuck with me for almost 24 hours straight tweeting our little fingers off for Ash in the Crush Tourney. He even bowed in honor of us and thanked us! *swoon* Remember that girls? Like...the highlight of my life! ;D
......If you weren't named it doesn't mean I don't love ya! Everyone here my followers, supporters, everyone is trully amazing so THANK YOU EVERYONE!!! MAJOR LOVE!! <3
The Giveaways:
You can win one of these following 2012 released books that blew my mind! 2012 was a great year for debuts and book releases all together! Why not share the love? ;D It is international as long as the Book Depository delivers free shipping to your home. Don't know? Check
here
.
OR!
A Kindle package...one consisting of the 1st book of my all time favorite series and 1 consisting of one I want to read but haven't gotten around to...
~The Fey:
~The Angels:
~The Dystopians:
And!!
Thanks to one of my "firsts" AKA..Taryn Browning!! You can also win this amazing package!! :D (US ONLY!...)
She is giving away....
1 signed copy of Dark Seeker
1 ebook copy of Emanare & Whispering Hills
and bookmarks!!! Maybe even a bonus surprise?
All of that...for one lucky winner! Dudes...thats just awesome!
So recap?
How many giveaways?
2
How many winners?
2
What are the prizes?
Winners choice of either one of my favorite 2012 release or one Kindle package.
Taryn Browning prize pack spectacular.
How long does it last?
Giveaway ends 11/9/12
Is the giveaway(s) INT?Yes, the first one at least. Your choice of Kindle package or favorite 2012 pick is.
Taryn Browning package is US only!
Terms and conditions?
Must be 13 years or older
I am not responsible for any lost or damaged packages
Each winner will have 72 hours to reply. If not a new winner will be chosen.
Do not reveal any personal information in the comments section
The Blogoversary Button:
This might just get you extra points for the giveaway so..grab it and post it on your blog!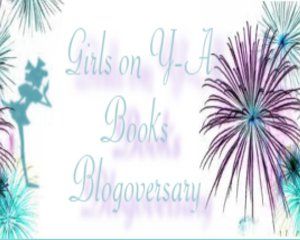 The Rafflecopter:
a Rafflecopter giveaway
Good luck! And thank you thank you THANK YOU!! You are all so amazing and I am so blessed to have you all as my followers! This blogging year has been truly amazing and so much fun! I hope you enjoyed this year as much as I did!
Good luck!
<3 Jaiden